@andr3wtl Kobe & Gigi Bryant custom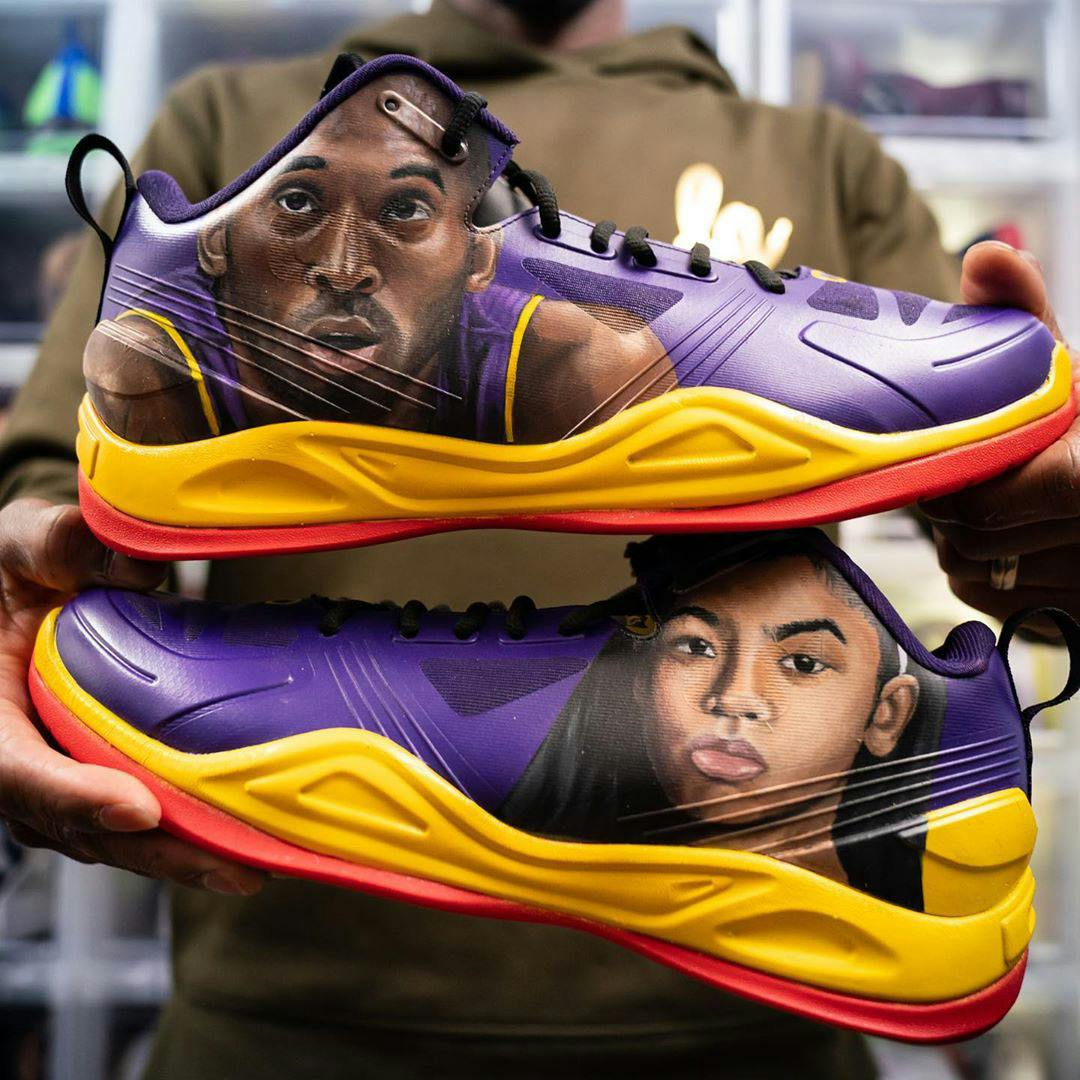 @andr3wtl creates this super dope custom on a pair of Q4 Sports to dedicate to the tragic loss of the late great Kobe Bryant and his daughter Gianna Bryant. Purple/Yellow colorway with an accent of red on the bottom soles. The outer sides of the shoes illustrates Kobe and Gigi's faces, and the inner sides quotes some of the most famous words from Kobe Bryant in yellow letters. On March 11th, shooting guard, Langston Galloway of the Detroit Pistons honors this pair in Philadelphia versus the 76ers.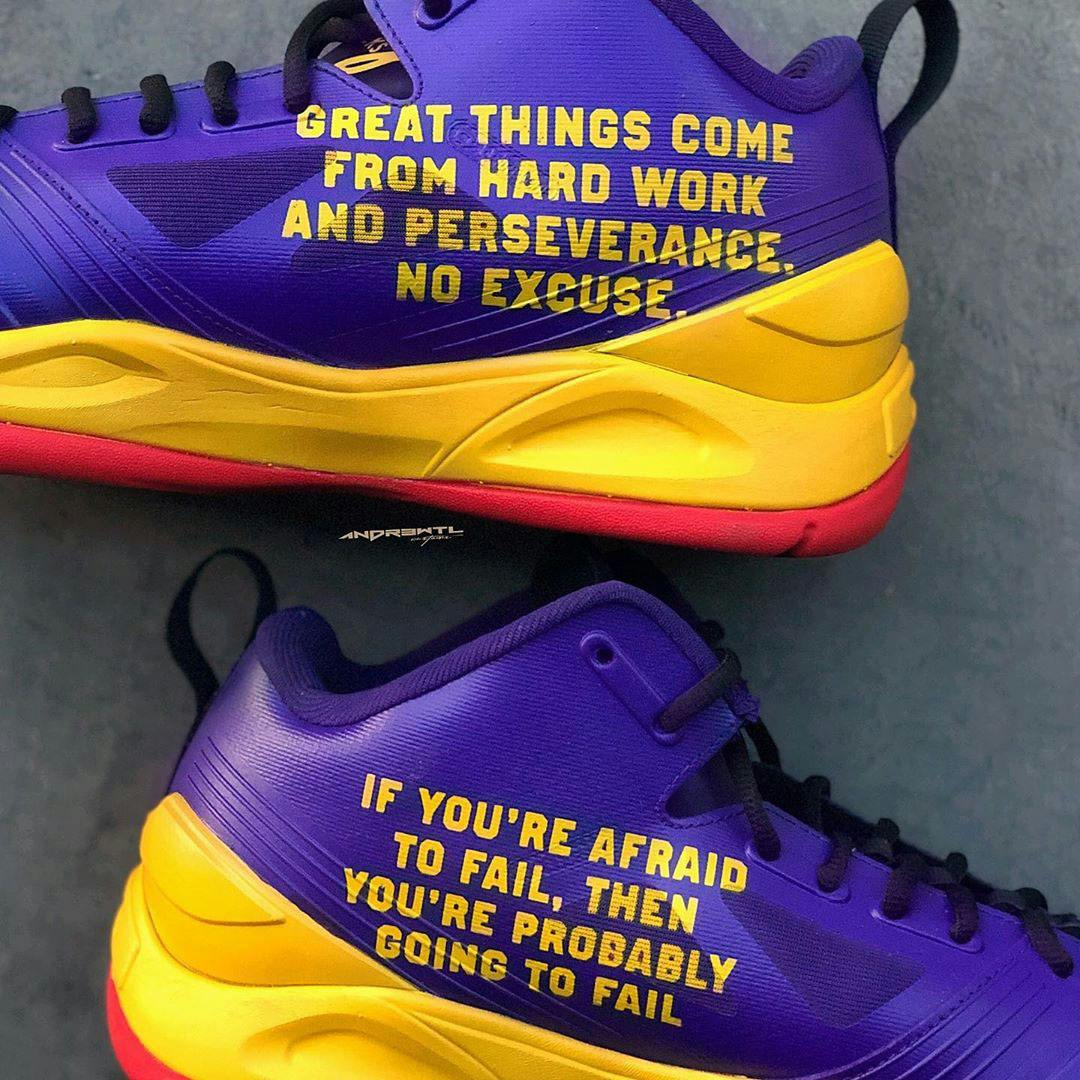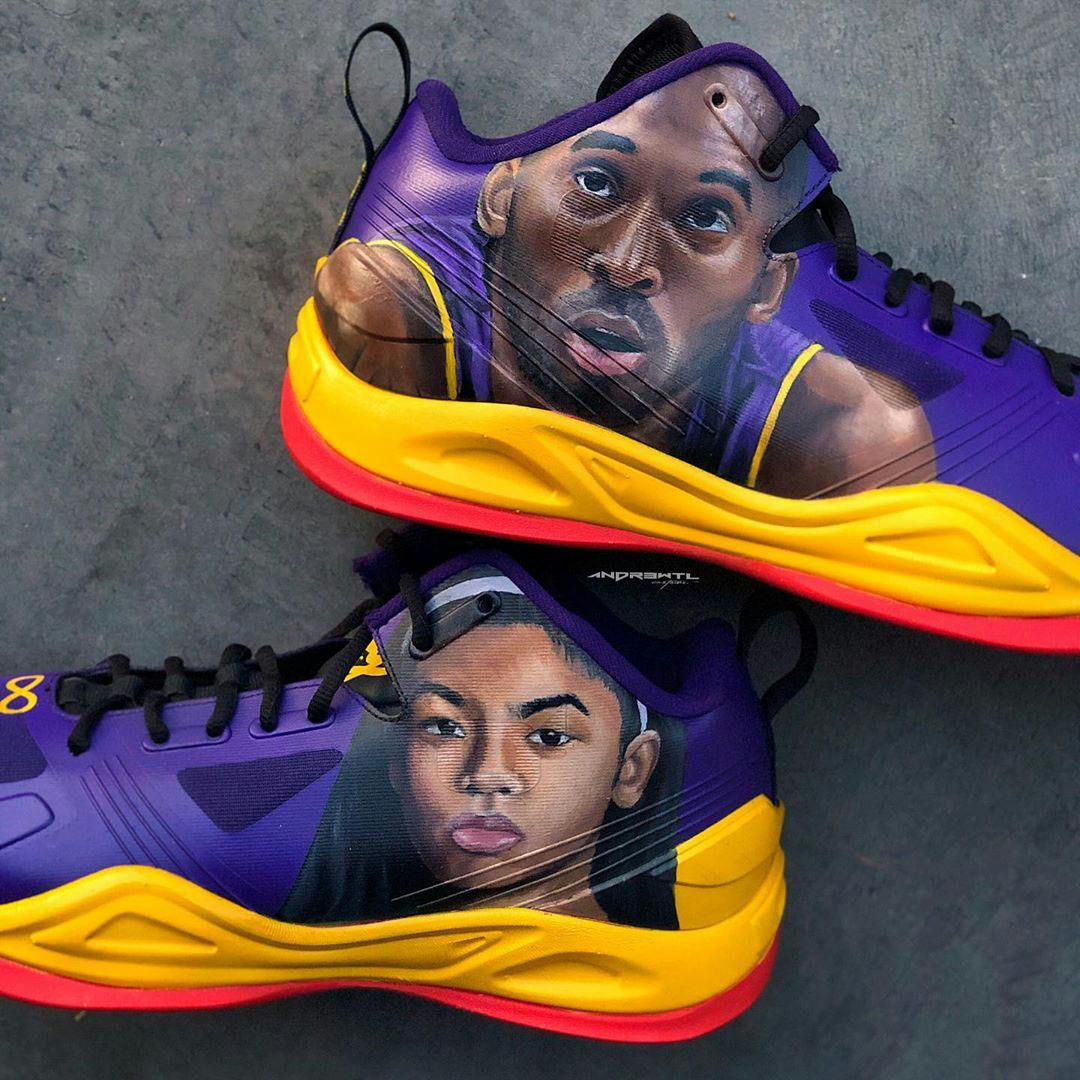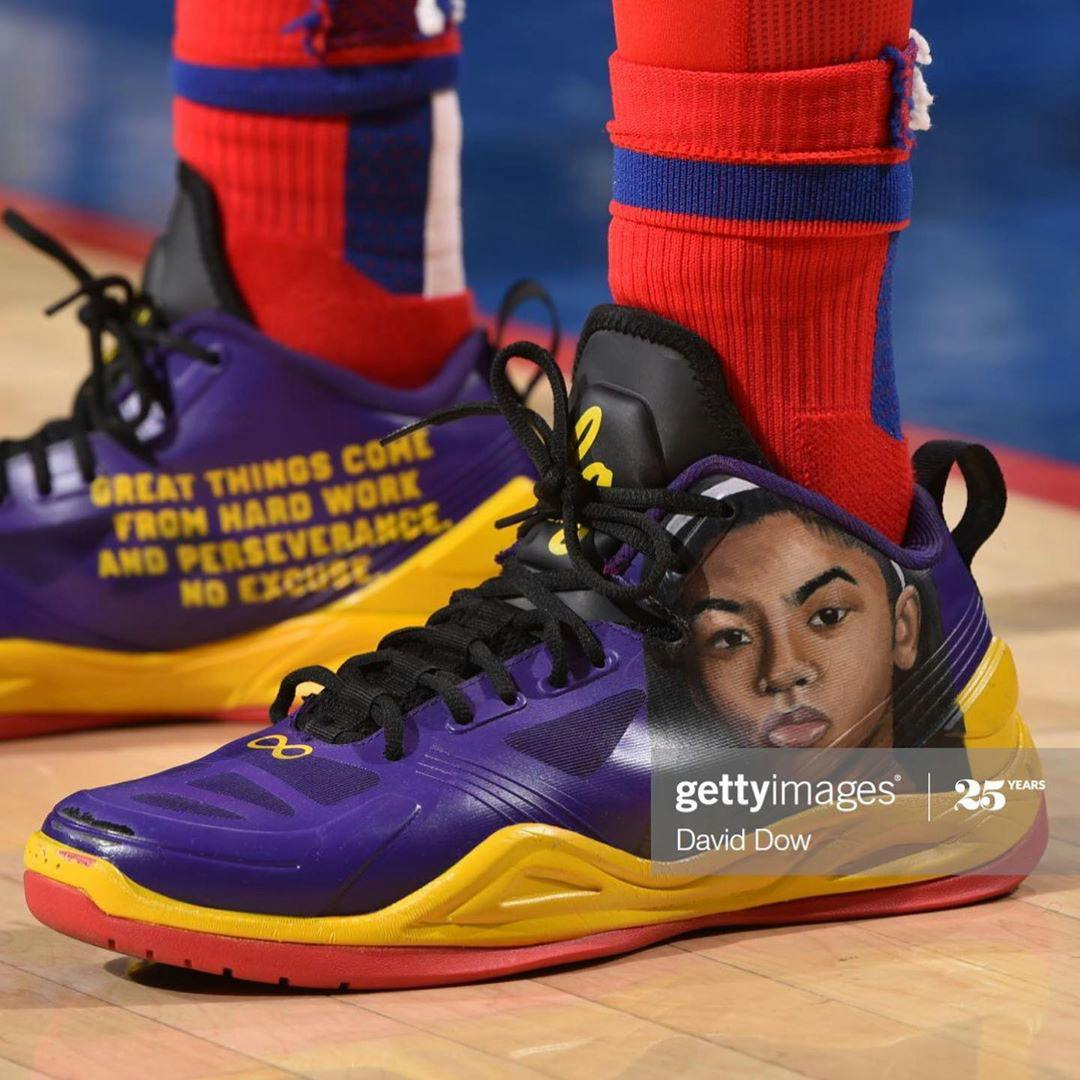 Make sure to follow @andr3wtl for more dope custom shoes.