@baderalsafar
The term "hypebeast" used to be an insult, it was something no sneaker head or streetwear fashionista wanted to be called. Since then things have changed with many influencers and Youtube creators self proclaiming themselves the "biggest hypebeast". Bader Al Safar is one of those hypebeasts and he's doing things a bit more extravagant and theatrical.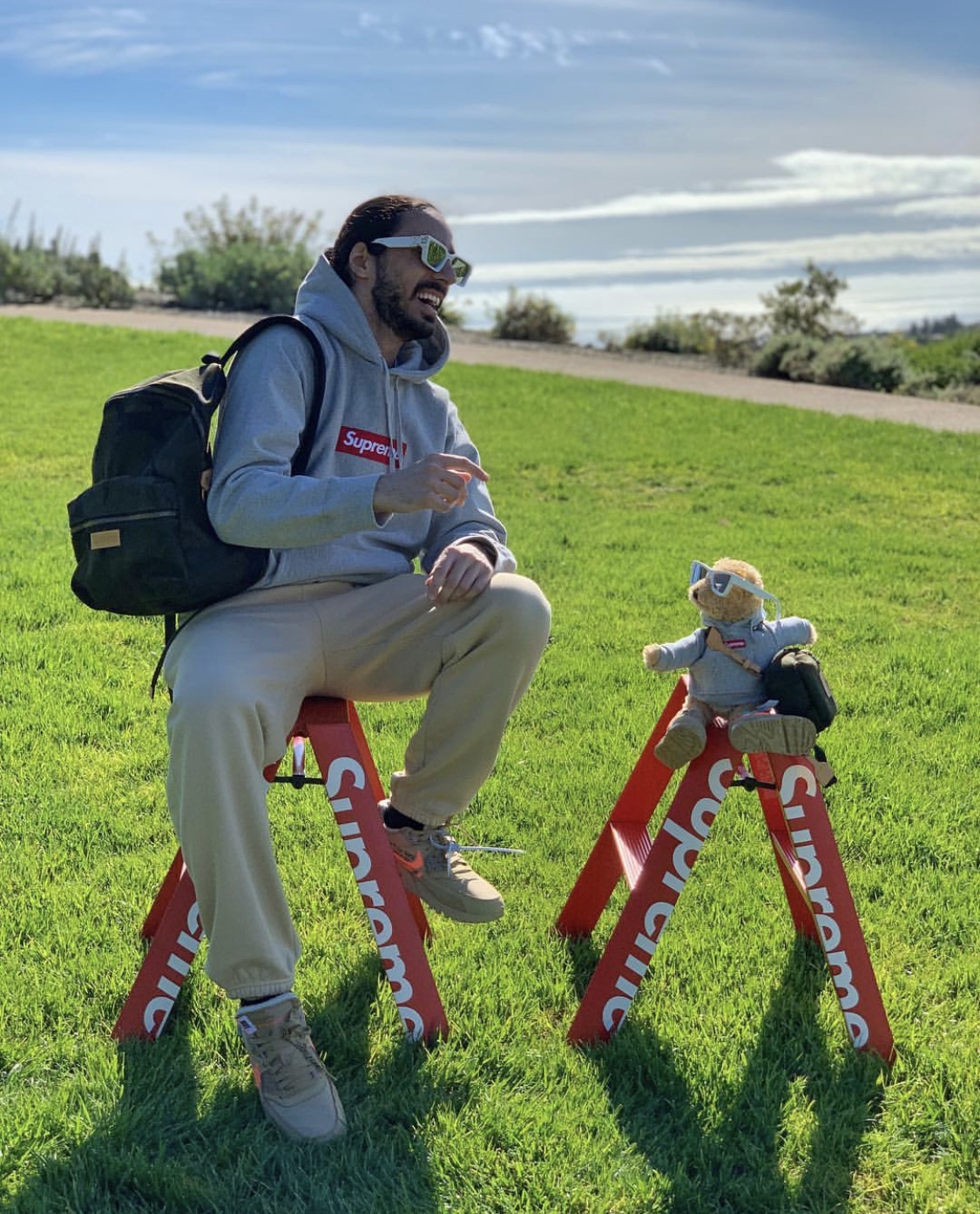 As you can see he owns just about every hyped item on the market. From Off-White shoes and Louis Vuitton bags by Virgil to Supreme gear and accessories, Bader is making big strides in claiming the title of World's Biggest Hypebeast by taking his style from Dubai, to London, to Los Angeles on a regular basis.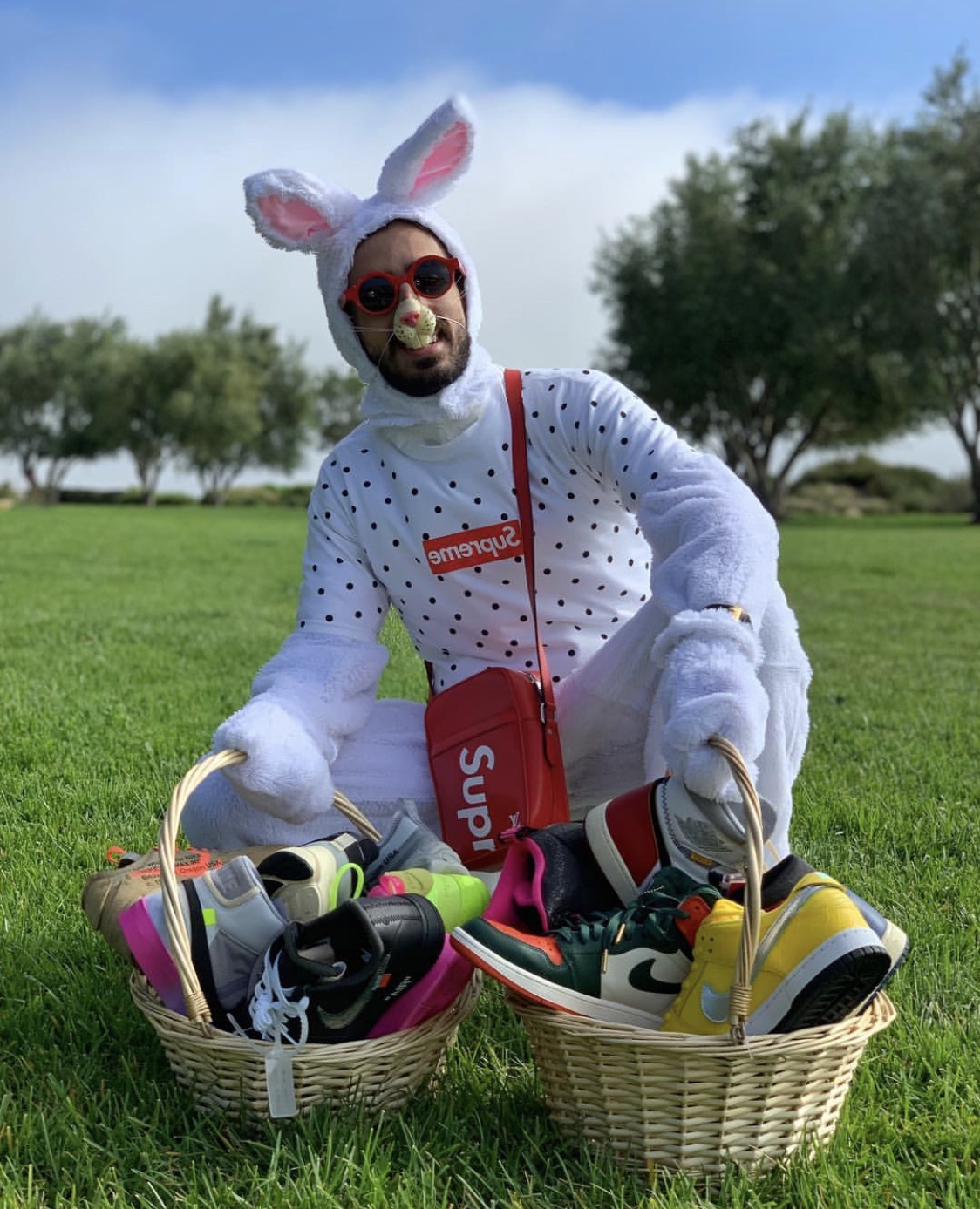 But owning the product doesn't make you have "Fire Fits". How you style the items you own is everything and Bader has a way of matching EVERYTHING! That's his style. He will wear an all Bape camo suit with matching Adidas x Bape sneakers. Or seen below rocking the entire denim jacket and pants from the Supreme x Louis Vuitton collection.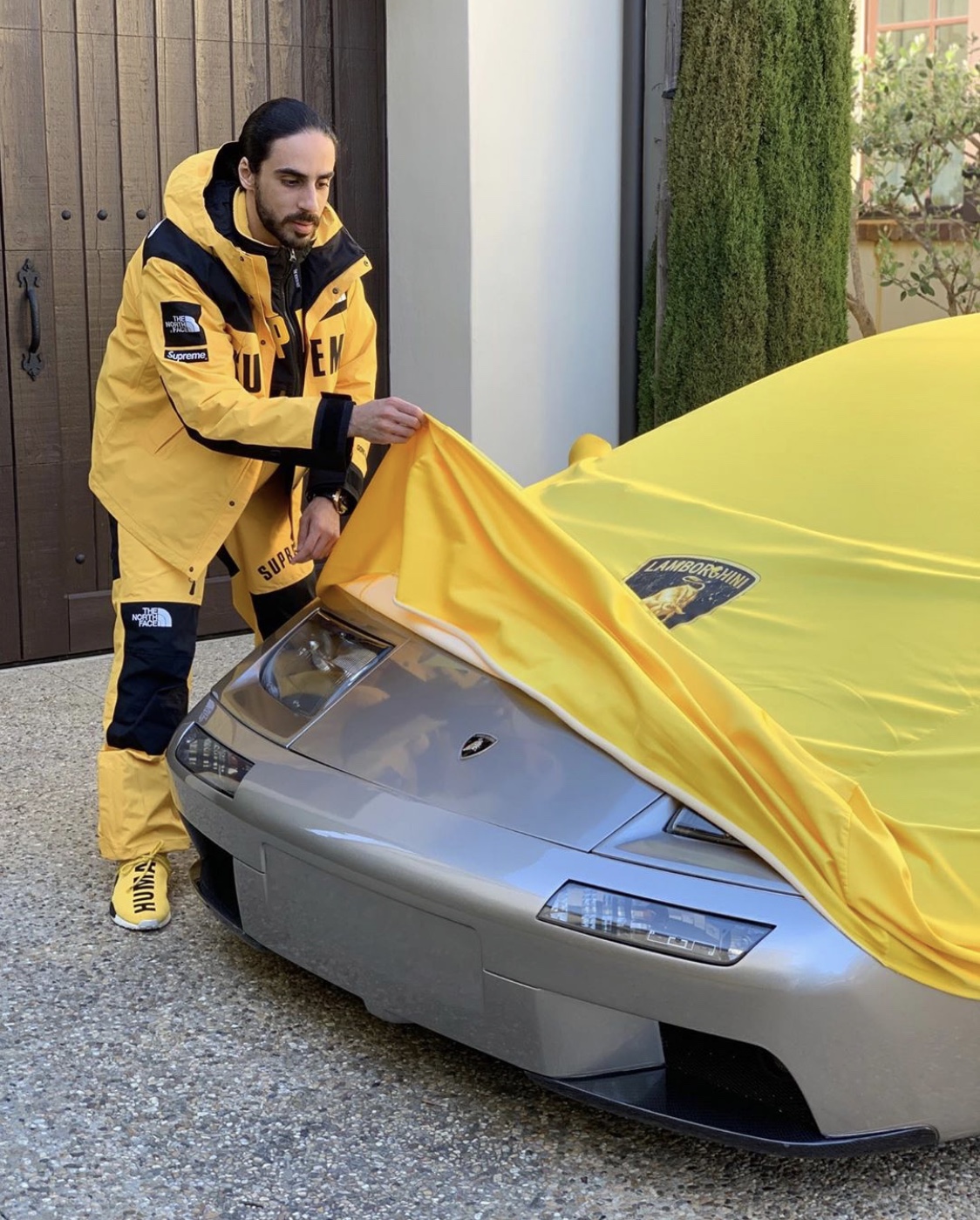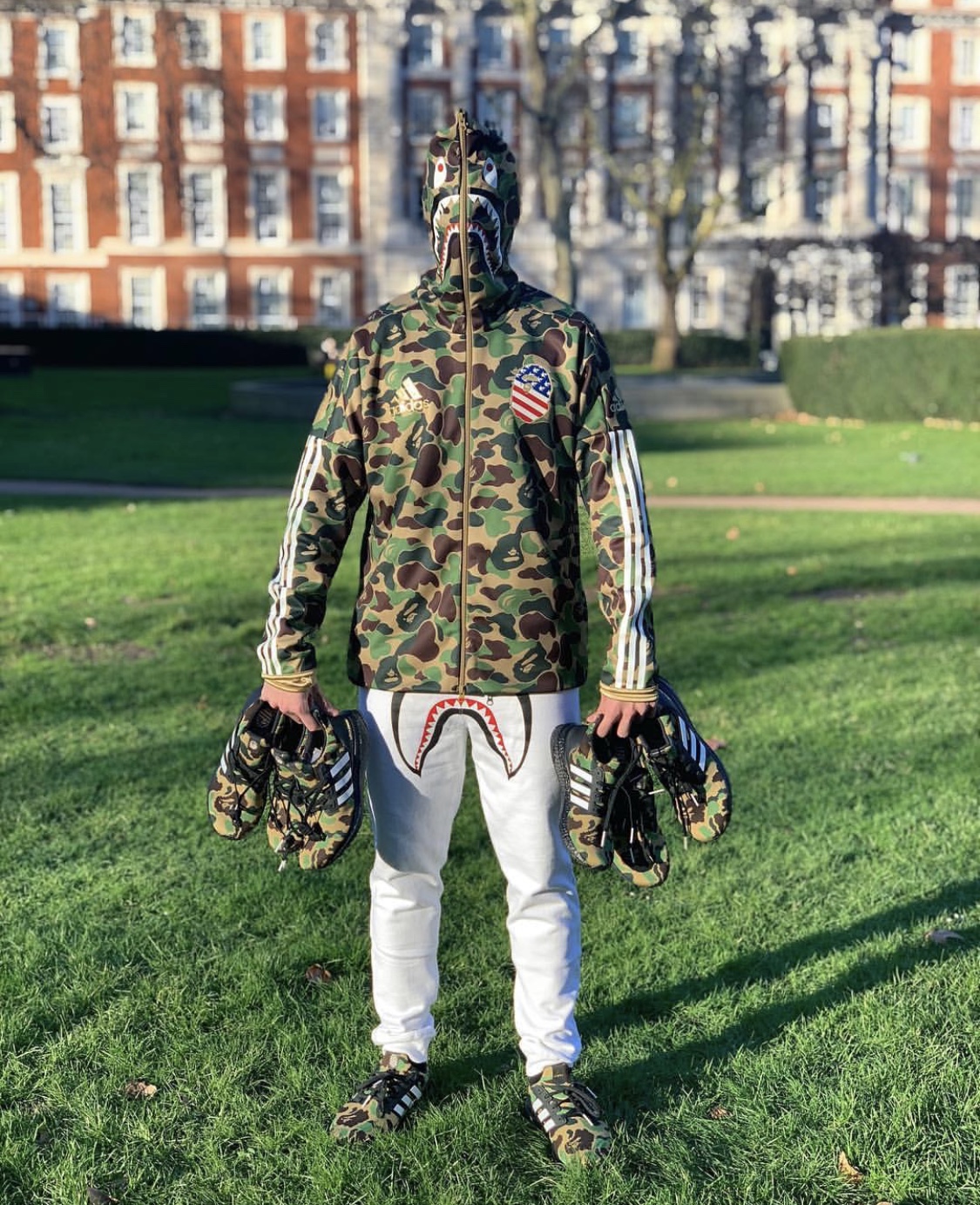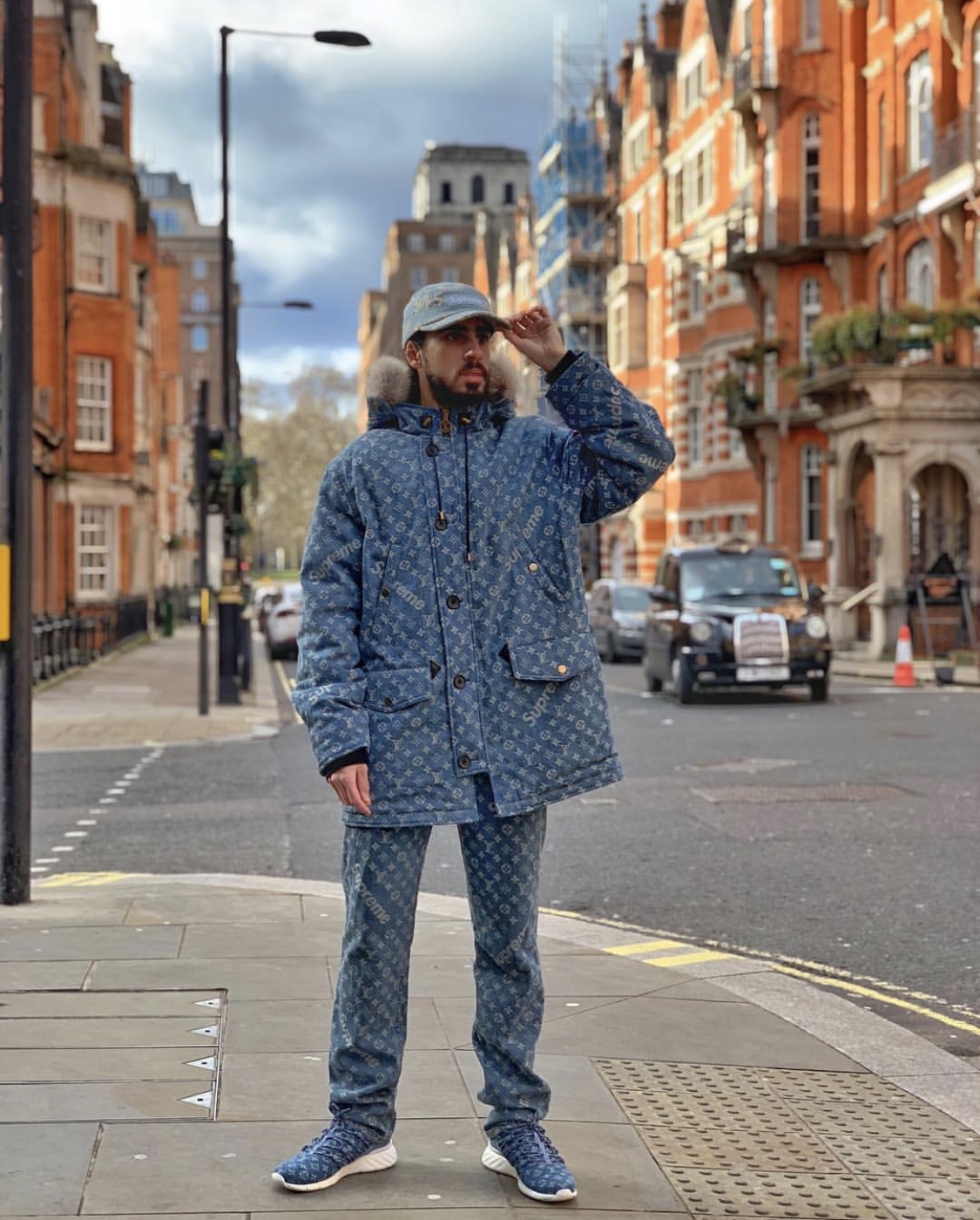 Follow @baderalsafar to see more of his crazy fits and hypebeast content.