Sneaker Con Cleveland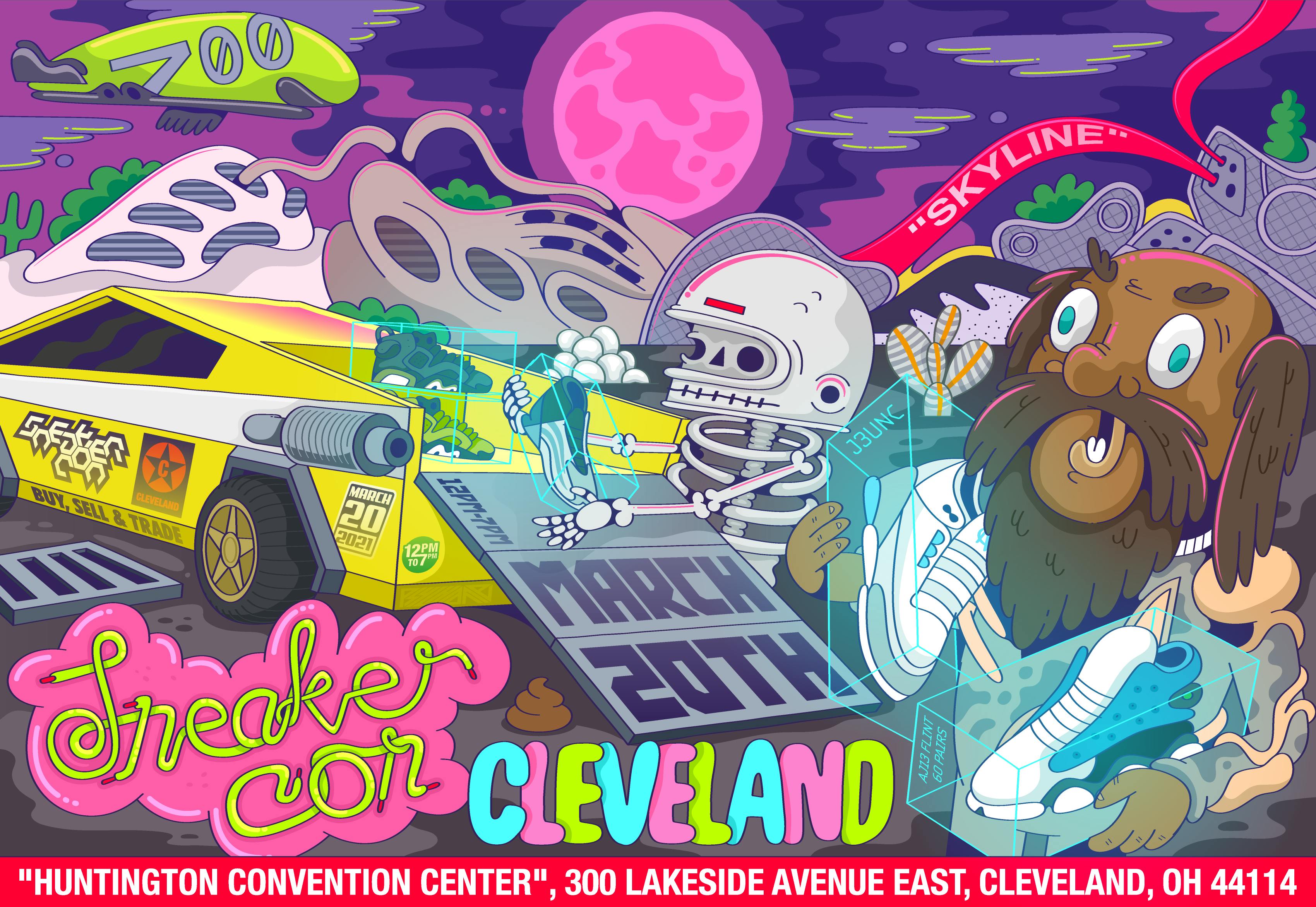 About
Rescheduled to March 20th, 2021.
Sneaker Con Cleveland has been moved to 2021. You can expect a full day of buying, selling, and trading as usual with the whole community coming together. Over 100,000 pairs of the most wanted sneakers, as well as racks upon racks of streetwear, will be in the building for your access. Bring your shoes to our Sneaker Con Authenticated booth to get them verified and LEGIT tagged. Check out the Sneaker ConVersations stage to learn all about reselling, content creation, and access some giveaways. Purchase your tickets early to receive event updates.
<For ticket holders with the previous date>
As the COVID-19 situation advances we are taking steps to ensure not only the public well being but that when we have our next event, we have the type of Sneaker Con you are all expecting.
The health and safety of everyone involved, including the local community, remains our top priority, and we look forward to seeing everyone at Huntington Convention Center in a few months' time.
You can transfer your ticket to March 20th, 2020 or request a refund. If you wish to transfer your ticket no action is required at this time.
If you seek a refund please request a refund through the Eventbrite page. All ticket holders have been emailed. You will have 15 days from the date of that email is sent to request a refund.
Details
Address
Huntington Convention Center
Tickets
Event Map
For Sponsors and Vendors
Interested in helping make Sneaker Con happen? Please click one of the options below and we will get back to you as soon as possible.
Become a Vendor
Become a Sponsor